I am certainly no stranger to the thinning of hair and male pattern baldness; I am terrified that one of these days, following a trip to the barbers, my hair will not grow back. One might say it is time to embrace the baldness; to them, I say:
It is bloody cold in Canada, and
I can't say I have developed that level of confidence yet. 
Now my male pattern baldness is due primarily to genetics, but what about hair loss with the GLP-1 medications such as Ozempic and Saxenda?
This question has begun circulating on the interwebs, not only in various Ozempic forums but also from several of my subscribers and followers – they have either been experiencing thinning of their hair OR know someone who might be experiencing it. Unfortunately, I have not personally worked with any patients or clients that have reported this side effect, but that doesn't mean it's not possible.
So, what do we know?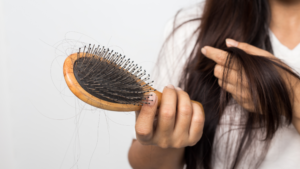 I wish it were a straightforward answer. However, when we look back to the initial clinical trials done with Ozempic and Saxenda, hair loss, or Alopecia as the medical term, was not reported by participants. These trials included 1000s of patients, but the side effects of hair loss did not start being reported until the drugs came to market and the general public started using them. I have had several subscribers and followers note hair loss, and have also read on internet forums people reporting hair loss when taking these medications – Ozempic in particular. 
Does this mean hair loss is a rare side effect that we didn't realize could occur with GLP-1 medications?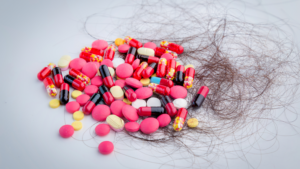 It is tough to say. 
From what we know of where and how the GLP-1 hormone acts within the body, there is no mechanism or plausible mechanism by which these drugs could lead to hair loss. Is it possible we just haven't discovered it yet? It is always plausible but seems unlikely, and the general consensus is that the GLP-1 medications themselves do not directly cause hair loss. 
Now before you panic, I promise not to leave you high and dry, with no answers at all. There are a few ideas from the medical community:
Diabetes-related hair loss 
Many people who take these medications are using
Other medications?
Again many individuals who have diabetes or even obesity may have other chronic conditions and require additional medications therapy to manage them. Drugs to manage high blood pressure or high cholesterol, such as statins or ACEi, may cause hair loss in rare situations! 
Disclaimer: If either of the above may apply to you, please do not stop your medications. Follow-up with your family physician first for a proper assessment and treatment of potentially uncontrolled blood sugars or a medication that might be causing your issue. 
What about people who don't have diabetes and aren't on other medications?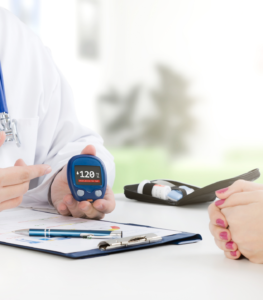 People that are dealing solely with Obesity and are only on the GLP-1 medications are also experiencing hair loss. 
What gives?  
I have a theory of my own as to what might be happening; it's purely hypothetical at this point. I have no literature to back this up, nor have I ever worked with an individual who was on a GLP-1, and they experienced hair loss. I hypothesize that the hair loss individuals are experiencing is due to malnutrition, which has led to a condition called telogen effluvium! 
Telogen effluvium?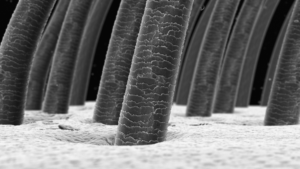 Telogen effluvium is a condition where some sort of stressor shifts your hair follicles into the resting phase. This causes an abrupt decrease in hair growth and an increase in hair shedding -ultimately leading to hair thinning. It usually involves the entire scalp, and potential triggers include poor nutrition (crash dieting, low protein intake), weight-loss, surgery, infections, and physical or mental illness. Generally, this is a self-limiting condition, and when the underlying issue is corrected, hair growth will revert to normal in 3-6 months. 
How did you come to this conclusion?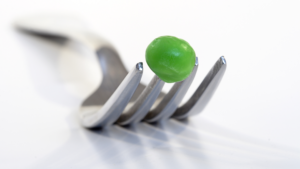 I have worked with many people who came to me or were referred to me while on these medications. They consume <1200 calories, and on a good day, they consume maybe 50g of protein, and that's simply because these medications allow an individual to eat that little. This has been an ongoing concern of mine when using these medications. While individuals are losing weight, they are not providing their bodies with nearly enough nutrients even when they eat 1200 calories/day. Therefore, if your body is not receiving the nutrients it needs to survive, it will shut down non-essential processes. 
As an aside, the blood work I have completed on the above individuals to detect malnutrition has generally come back normal. Albumin levels are one of the markers we use as it has a long half-life. If it is low, someone has been very malnourished for quite some time. Generally, all are within normal limits. So while someone's blood work may look normal, it still does not mean they are consuming enough nutrients!
What's the difference between surviving and thriving?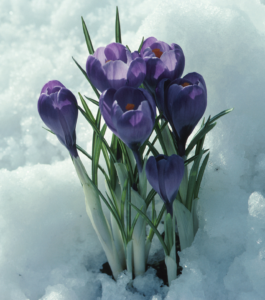 In short, it's significant. In terms of calories, I never have someone consume less than 1500 calories/day, and even then, that is a rare circumstance unless someone is quite small and sedentary. If you feel you need to consume this little to lose weight and be 'healthy,' you definitely need to come work with me and my team! In terms of protein, the absolute MINIMUM someone needs to consume in a day to prevent malnourishment is 0.8g/kg (~0.4g/lbs) of body weight. If you want to do more than survive and are trying to lose weight, you should be consuming upwards of 1.2g/kg (1g/lbs) of body weight!
So if my hypothesis is correct, then as an individual starts eatingmore calories and protein, not only are they going to feel about a million times better, they should be able to reverse their hair loss. As stated above, telogen effluvium, a self-limiting condition, should clear in about 3-6 months! I have worked with enough people who were eating well below what they should be; they have noted substantial improvements in all other areas of their health, such as general well-being, energy, and capacity for activity. And as a cherry on top, many of them were able to continue losing weight in a more sustainable fashion! 
Final Thoughts from Dr. Dan
There you have it, you beautiful people! Hair loss may be indirectly caused by the GLP-1 medications. It could also be due to other medications and chronic diseases, and if you are an unfortunate soul like me, it might just be genetics, and there is really nothing at all you can do about it. Regardless, if you are experiencing hair loss, you should follow up with your care provider for a proper assessment and management. 
Hopefully, this post has provided some potential insights. Moreover, if you happened to be someone that has either increased your calorie intake or has come off one of the GLP-1 medications and seen your hair start to grow back, let us know! 
Until next time, always remember that small tweaks lead to massive peaks!
– Dr. Dan 
References: 
Guo, E. L., & Katta, R. (2017). Diet and hair loss: effects of nutrient deficiency and supplement use. Dermatology practical & conceptual, 7(1), 1–10. https://doi.org/10.5826/dpc.0701a01